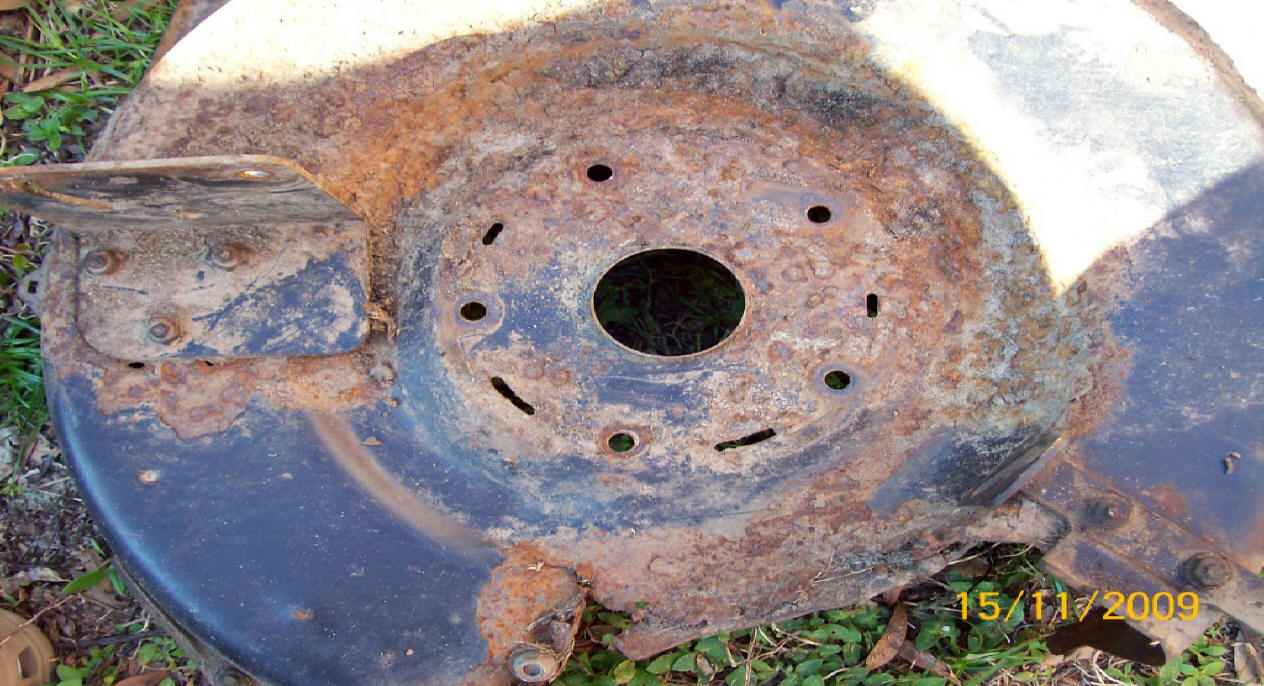 Does your mower deck look

like this? If so, we can help!
Promotion of the month

- Mower Deck Repairs

Does your mower deck look like the above picture -- worn parts and rusty? If so, the mower deck can usually be repaired and in most cases the repair is significantly cheaper than purchasing a new mower deck or buying a new mower. If your mower deck is older than 5 yrs old, you may not be able to buy a new deck and your only recourse would be to buy a new mower! Give us an opportunity to see if we can economically repair your old deck and save you a bunch of money.
A Typical Repair
The below "before" and "after" pictures will show you a mower deck we have recently repaired. This mower deck could not be replaced due to the manufacture discontinuing production and spare parts support.
Check out the "before" and "after" pictures of one of our recent deck repairs: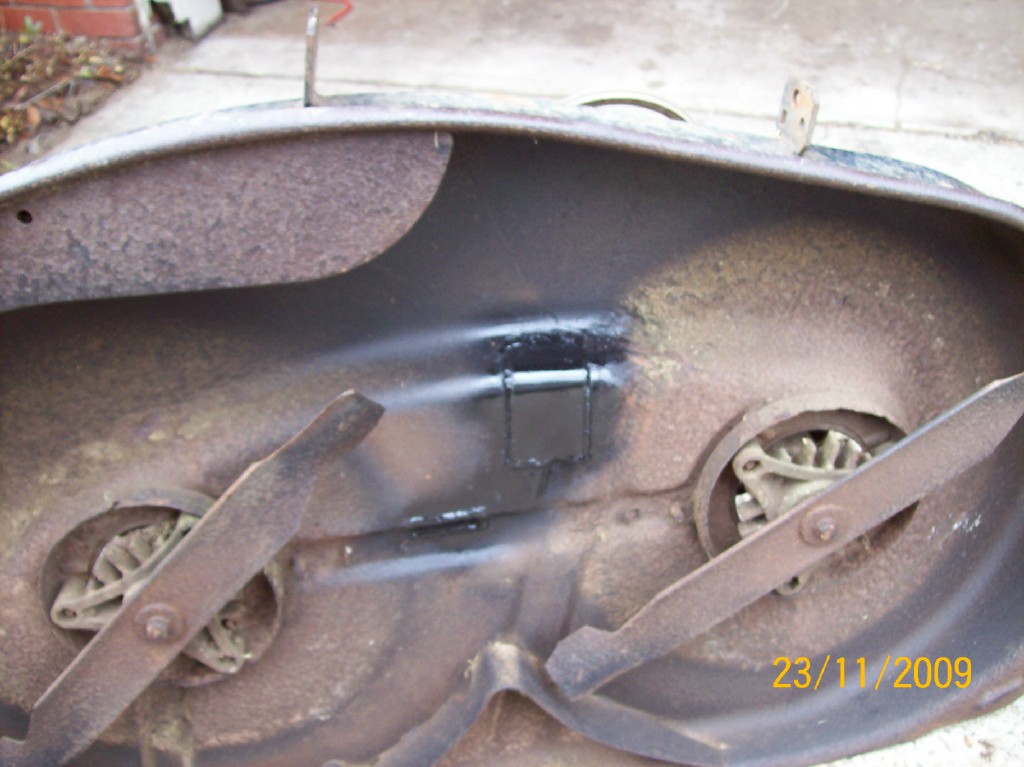 Give Doc a call and he can evaluate your mower deck and give you a cost estimate.
Special Of The Month
From now until February 28th, you can get a 10% discount on all mower deck repair. Just use the discount code:
Max the wonder dog!